Multiple Sclerosis
Rehabilitation
Our highly trained staff is ready to help you manage your multiple sclerosis symptoms both in our outpatient facilities and at home.
More About Rehabilitation
The role of physical therapy will vary across the disease course. In general, however, interventions should focus on helping the patient to achieve and maintain optimal functional independence, safety, and quality of life, with the understanding that needs will vary and likely grow over time. We can provide therapy services in our outpatient facilities and directly in the patient home.
The physical therapy evaluation will include an assessment of: posture, trunk control, balance, transfers; ambulation / mobility; range of motion; motor function; neurological function; respiratory function; wheeled mobility; and patient safety and emotional stability. Optimal follow-up for outpatient therapy will vary according to individual needs. Dedicated one-on-one sessions will be scheduled as needed.
Meet Heather Mayer, MS, PT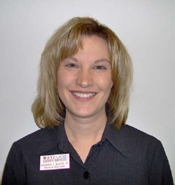 Ms. Mayer earned her Masters Degree in Physical Therapy from Old Dominion University in Norfolk, Virginia and her Bachelors of Science degree in Biology from Chatham College.
She started at WESTARM in May 2003 as a Staff Physical Therapist at our Leechburg facility then transferred to Lower Burrell then the Pittsburgh Mills, and now relocated to Cheswick . She also began treating homebound patients when we opened WESTARM Homecare in December 2009. Her personal experiences and interest in treating patients with Multiple Sclerosis have led her to her current role with our company specializing in neurological and vestibular disorders.